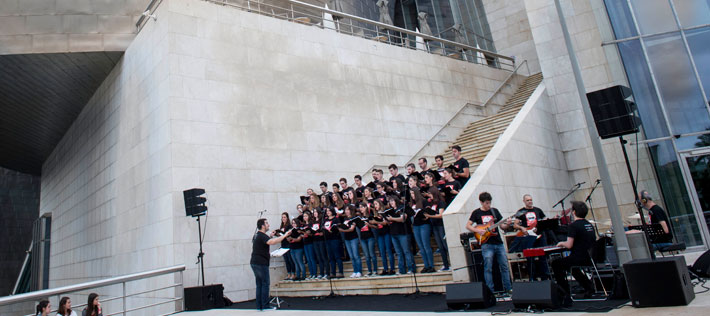 BilbokoKoralekoEuskeriaKoruak BBK Live jaialdikolehenkontzertuaantzeztuzuen Campos Antzokian.
Gazteekaurrekoedizioetan parte hartuzuten rock taldedesberdinekoabestiakantzeztuzituzten.
Muse, Radiohead, Depeche Mode, The Police, Metalica, R.E.M., Ranmstein, ZZ Top, The Black Crowes, Guns N'Roses, The Black Keys, The Prodigy eta Crystal Fighters taldeenabestiakentzungenuen. José Luis Canal kantakmoldatuzituenkoruarentzat eta bere K Band taldeekinemanaldialangunduzuen.
Uztailaren 8an emanaldiaerrepikatuzuten Guggenheim Museozelaigunean.
Emanaldibiakarrakasta izan dute.